Are you interested in learning more about the vegan diet? There will always be a divided opinion on what people agree is best as people have their own beliefs and ideals for choosing the lifestyle they lead.
If you want to know more about The 'Vegan Diet For Beginners' keep reading for advice including my vegan starter kit that will help ease you into vegan life. As it takes into consideration healthy balanced food choices and flags up how to combat vitamin deficiencies.
Hey are you in a hurry? Grab this Plant Based Air Fryer Cookbook it includes 150 inspired recipes to save money and lose weight. Includes a 31 day meal plan.
The Plant Based Air Fryer Cookbook
What Is A Healthy Diet?
A healthy diet provides essential vitamins and nutrients to maintain overall health and wellbeing. Healthy diets may consist of fruit, vegetables, pulses, wholegrains, lean meat, fish, eggs, milk and cheese. It is all about balance by consuming a variety of different food groups at the right quantities.
There are varying factors that might affect the type of diet each person will require and these should be taken into consideration. Age, sex, nutrient deficiencies and underlying health conditions all play a part. A healthy diet plays an important role in minimising disease and other illnesses.
Before making any dietary changes you may wish to consult your doctor. The advice in this article is for information purposes only if in doubt seek medical advice.
Why Choose A Plant Based Diet?
I educate myself around my lifestyle choices and decide for myself what I think is best. There are many different types of diet and there is no one size fits all. For an example there are Lacto-Ovo Vegetarians, Ovo Vegetarians and Vegans to name a few.
There are also the nutritional needs of of the individual to consider.
Four of the main reasons that people chose to become vegan
Wanting to put a stop to all forms of animal suffering and cruelty
Religious Beliefs
Caring for the environment and wanting to reduce the negative effects of climate change
To improve health and nutrition
Vegan Tool Kit
As the owner of this website I have hand picked a selection of great products for you to view. Full Disclosure
As an Amazon Affiliate I earn from qualifying purchases.
Healthy Vegan Diet Choices
Plant Based Proteins
We need proteins to help us grow as they build muscle because they help repair and heal wounds and reduce inflammation within the body. Proteins also help improve bone health which reduces the risk of developing osteoporosis as you age and helps to boost your immune system which reduces the risk of infections entering the body.
Proteins help you feel fuller for longer and they also help with fat burning as they fuel energy which is why they are so good while working out. They naturally help lower cholesterol levels. 10-35% of your overall calorie intake should come from protein.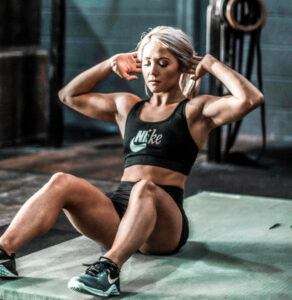 Vegan Essentials
Description
Price


LOOV Organic Non-Fortified Nutritional Yeast Flakes, Nooch, Toasted, Vegan, Non-GMO, Gluten Free, Good Source of B-Vitamins, 227 Grams, No Added Vitamins, No Added Sugar, Resealable Bag
👍 NON-FORTIFIED RICHNESS: Organic yeast flakes are rich in B complex vitamins, high in Folate and Pantothenic acid + a good source of umami flavour.

👍 CHEESY NOTES: LOOV's light beige, organic, inactive yeast flakes have nice texture and a mild, savoury, toasted and cheesy taste.
Check Price on Amazon


Vanilla Vegan Protein Powder – 600g (40 Servings) – Plant Based Protein Powders – Sprouted Rice, Seeds & Pea Protein Powder – Low Calorie, High Protein Powders – Complete Nutrition Shake – Alpha Foods
✦ 👍PLANT PROTEIN: Plant-derived proteins from a range of superfoods including sprouted peas, soybeans, brown rice, sunflower seeds, flax seeds & pumpkin seeds.

✦ 👍Vanilla Vegan Protein is low calorie, low carb, and offers high protein levels as each 15g serving offers 11g of protein, only 1.8g carbs, and <1g fat at only 54 calories!

✦ 👍NATURALLY DELICIOUS: Vanilla beans, blueberries or cacao beans.

Combined with creamy coconut milk powder and a dash of the finest Ceylon cinnamon for a heavenly creamy texture.
Check Price on Amazon


Vegan (ish): 100 simple, budget recipes that don't cost the earth Paperback
Advice from the author;

'My theory is, if all of us adopted a few more plant-based meals into our diets on a weekly basis, not only would our food bills go down, but so would our environmental impact.'
Check Price on Amazon
Baked Beans
Tofu
Chickpeas
Kidney Beans
Black Beans
Lentils
Peas
Almonds
Walnuts
Potatoes
Dark Leafy Veg
Nutritional Yeast
Quinoa
Oats
Chia Seeds
Pumpkin Seeds
Sunflower Seeds
Peanut Butter
Brown Rice
Wholegrain Pasta
Calcium
This is needed for healthy bones and teeth. There has been research indicating that vegans have a lower intake of Calcium and Vitamin D compared to non- vegans, however this can be supplemented.
Green Leafy Veg
Dried Fruit – Apricots & Dates are best
Brown Bread
Almonds

Vitamin A
We require Vitamin A for eyesight, healthy immune function, growth & development and to help our internal organs function properly. It is also important for healthy pregnancy and breastfeeding.
Cooked Spinach
Carrots (containing beta-carotene)
Butternut Squash
Turnips
Kale
Sweet Potato
Red Bell Pepper – Raw
Carbohydrates
It is better to consume your intake from complex (high fibre carbs) These are found in whole grain products and legumes. Carbs will give you energy and they support physical activity.
Wholewheat Pasta
Wholegrain Rice
Quinoa
Brown Bread
Wholegrain Cereal
Sweet Potatoes
Berries
Dairy Swaps
Being vegan means that you you will need to substitute dairy products, for instance when replacing cows you can use either Soy Milk, Cashew Milk, Oat Milk or Rice Milk. Personally I prefer soy milk as this is one of the healthier options and doesnt affect blood sugar levels. Almond Milk may contain honey so would not be classed as vegan.
Healthy Fats
We need healthy fats to help the body absorb fat soluble vitamins. A deficiency could lead to hair loss and a weak immune system.
Dark Chocolate
Nuts
Peanut Butter
Avocados
Coconut Oil
Extra Virgin Olive Oil
Avoid Vitamin Deficiencies
Vitamin D
Vitamin D helps to regulate the amount of calcium and phosphate within our bodies. This is important for healthy bones and teeth. A lack of Vitamin D can cause fatigue, muscle pain and weakness and can lead to more serious conditions over time. If you consume a well balanced diet with varied vitamins this will prevent Nutritional deficiency. Vitamin D deficiency is common with a Vegan diet so please bare this in mind or supplement.
Fortified Spreads – Flora
Mushrooms
Fortified Cereals – Kellogg's Special K, Multigrain Cheerio's & Quaker Oats (If you add nuts or seeds to your cereal it will increase the absorption and uptake levels of Vitamin D faster)
Omega 3
Omega 3 is important for heart and brain function.
Walnuts
Flaxseeds
Chia Seeds
Hemp Seeds
Edamame
Green Leafy Veg & Beans (smaller quantity contained)
Zinc
Zinc is essential because it helps your immune system to function and is especially important for pregnant women and growing children.
Chickpeas
Quinoa
Black Beans
Oats
Hemp Seeds
Pumpkin Seeds
Cashews
Lentils
Iron
Iron provides energy and focus. Low levels could cause anaemia especially during menstruation as this depletes iron stores.
Broccoli
Tofu
Beans
Lentils
Kale
Avocado
Almonds
Pine Nuts
Potatoes
Tomatoes
Spinach
Beets
Chia Seeds
Apricots
Vitamin B12
When we are running low on Vitamin B12 it could cause extreme tiredness, depression, problems with memory, weight loss and fatigue.
Nutritional Yeast
Marmite
Fortified Soy & Almond Milk
Fortified Cereal
Feel The Benefits
If you are looking to switch over to a vegan diet purely for the health benefits it is worth knowing that a Vegan diet supports a healthy immune system due to the vitamins, minerals, phytochemicals and antioxidants found within a plant based diet.
A healthier heart
Lower inflammation levels
Lower blood pressure levels
Improvement to mental health – Diet rich in Antioxidants shown to be protective against depression
Diabetes Prevention
May help you live longer
Can improve cholesterol
Good for your brain
Reduction of cognitive impairment
Improves Mental Health