This article includes ways to make walking fun, explains why walking is good for you, covers a charity walk event and details apps and challenges to monitor your steps that help keep your interest at its peak. Keep reading to find out more.
If you're considering doing more walking and need some extra motivation then look no further. We should all be aiming for 150 minutes exercise a week as a minimum.
How To Make Walking Fun
I thought a great way to start was to brainstorm a bunch of ideas for you so that you can decide which options work best for you. We are all different and have different motivators.
Hike up a mountain – Take in the fresh air and scenery. Work all your muscles.
Create a new playlist – You could even time it to last as long as you want your walk to take. Music gives you more energy to keep going if you feel tired. Plus it perks your mood up.
Try Geocaching – Receive online instructions that direct you to find geocache bottles or boxes that contain an item for you to collect and a book that you need to sign and update. you also leave an item for the next person. Its like a national treasure hunt and a really cool idea. wwwgeocaching.com
Wear or use a pedometer – Monitor your steps and distance travelled.
Walk a Nature Trail – Find a local nature trail and explore the different sights. Make a day of it.
National Trust Membership – You could become a member of the National Trust (at time of writing) for £77 for the year. This then gives you the opportunity to see more historical sights and save money if you take advantage of what's on offer. https://www.nationaltrust.org.uk/
Challenge Yourself
Conqueror Challenges – Are Virtual challenges online where you can pick how far you want to travel and choose a specific route. For example you could walk the length of the English Channel. There are some great routes that also give snapshots of milestones using the online app so you can get a feel for the scenery and views. Really clever idea. you also get a medal when you complete the challenge. https://www.theconqueror.events
Visit a Maze or Labyrinth – There are 500 in the UK alone.
Visit a New Place – New surroundings can inspire and you have to keep your wits about you as you navigate where you want to go.

Why Walking Is Good For You
There are different walking styles that people use. Any walking is good for you so it really doesn't matter which you decide to do. I tend to walk casually to enjoy the scenery or have a brisk walk if I know I have a lot of steps to get through and want to achieve a certain goal. A brisk walk has lots of health benefits too.
Helps to improve your life expectancy
Keeps your heart healthy
Maintain a healthy weight or lose weight
Reduces risk of some serious conditions including Type 2 Diabetes and Alzheimer's
Increases Energy Levels
Boost Mental Alertness
Releases Dopamine, Serotonin & Oxytocin that help you to feel happier and reduce the impacts of anxiety and depression
Make sure to have correct footwear on if you are arranging a long or mountainous walk. It's better to be safe than sorry.
Mountain Warehouse Boots
These Mountain Warehouse boots are the perfect outdoor hiking boot. They are waterproof and breathable so good in all weathers. They also have heel and toe bumpers to save the impact on your feet if the terrain is challenging. they also have a cushioned footbed and high traction so you get comfort and practicality.
As the owner of this website I have hand picked a selection of useful and inspiring product ideas that have not only received great reviews, they are also great value. I receive a small commission from every sale but this does not affect the price you pay. Full Disclosure
As an Amazon Affiliate I earn from qualifying purchases.
Race Walking
Uses all muscle groups. This style is highly competitive and requires technical ability and practice. It's also an Olympic event so as you can imagine takes some dedication.
Muscle Toning
Increases Endurance
Burns more calories
Enhances Cardiovascular Fitness
reports fewer injuries than running
Sport Walking
Is a voluntary walk that people choose to do. It usually entails taking on a challenge and trying to obtain the fastest time possible. Testing the limits of what is possible. Flat surfaces are ideal for this and you would usually find sport walkers in parks or in the gym on the running machines. It might also includes challenges like the Three Peaks, Charity Challenge Events and trail walking
Helps You Lose Body Fat
Improves Cardiovascular Fitness
Improves Energy Levels
Strengthens Bones & Muscles
Increases Attention, Concentration & Motivation
Choose a Charity Walking Event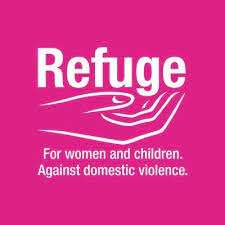 Refuge charity highlight domestic abuse and make an impact on survivors of abuse. They provide support to women and and their children to help them escape domestic abuse and reach safety.
I would also like to take a moment to acknowledge that perpetrators of abuse are not just males although statistically there are at least twice as many women affected. Women are considerably more likely to experience repeated and severe forms of abuse, including sexual violence.
Refuge do regular community events if you wanted to get fit and raise money for a charity that supports vulnerable children and adults. I find it gives you great purpose and gives you feel good vibes knowing that you are making a difference to those that need it most.
If you would like any further information or support on the service they provide please visit their website https://refuge.org.uk
Alternatively telephone their Freefone 24 National Helpline on 0808 2000 247
If you would like to make a donation to help save lives please use the following link https://donate.refuge.org.uk
*To put things into perspective £52 could provide a mother and her children a safe night's stay in a refuge*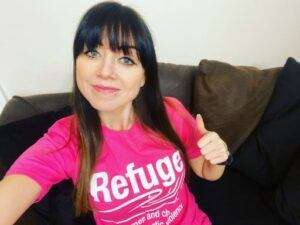 Fitbit Buzz & Using Apps
When doing a walking challenge there are various apps you can use I've included my top 5 below.
All have a FREE Version available.
Fitbit – Available on iPhone & Android (Premium Paid Version Available)
My Fitness Pal – iPhone & Android (Premium Paid Version Available)
Map My Walk – Available on Google Play & App Store (Premium Paid for Version Available)
Strava – Free – Available Google Play & App Store (Premium Paid for Version Available)
IPhone Health App – Free App with iPhone
Fitbit Smart Tracker Watches
I have a Fitbit Smart Watch and I love how it performs. It was originally just meant for monitoring my step count but it provides so much more than just that. There are different versions available all with unique additions. the great thing about Fitbit watches is that you can take on virtual challenges with other friends and see how each other is doing.
Fitbit Innovations
Please check the description on the watch you are interested in as they all vary and some benefits maybe subject to paying for the premium service.
Google Maps & Google Wallet Access (For Android users only)
Daily Readiness Score – Personalised workout intensity and recovery recommendations
Health Metrics – Oxygen Saturation, skin temperature that reports changes in your wellbeing
Breathing Rate
Heart Rate – Shows signs of stress , illness & fatigue.
Atrial Fibrillation Check – Heart health (use notifications)
Stress Management -Signs of stress reported. Used physical indicators to see how your body reacts. These are sent as daily and weekly trends
Feedback of Mindfulness with EDA – Tracks changes in heart rate and electrodermal responses during mindfulness sessions
Stress Management Score – Based on heart variability
Emotional Awareness- Mood Logging. tools & techniques provided.
Heartrate Monitor
Sleep Tracking
Sleep Score and advanced tools to help you get better rest, boost energy and improve wellbeing.
Active Zone Minutes – Recommended Guidelines – Motivational and provides credit for your effort.
Reach Activity goals and receive notifications and celebrations
Voice Assistants – google Assistant & Alexa (Only included with Fitbit Versa 3 & Sense Watch
Fitbit Pay – Access credit & debit cards anywhere – Secure payment, hands free (please check verified banks
Fitbit
Price

Fitbit Versa 3 Health & Fitness Smartwatch
6-months Premium Membership Included
Built-in GPS, Daily Readiness Score
Up to 6+ Days Battery

Check Price on Amazon


Fitbit Luxe Health & Fitness Tracker
6-Month Fitbit Premium Membership Included
Stress Management Tools
Up to 5 Days Battery
Soft Gold / White

Check Price on Amazon


Fitbit Charge 4
Advanced Fitness Tracker
GPS
Swim Tracking
Up To 7 Day Battery
Check Price on Amazon
As an Amazon Affiliate I earn from qualifying purchases.
Get a Step Ahead
Walking really can be fun, you can do it alone or with friends and its reported to make you feel happier in general. Just 30 mins of walking a day can help reduce the risk of a heart attack. With so many apps, challenges, charity events and tracking tools on the market you can be sure to feel motivated and inspired to put on those walking boots and start on your merry way.
I hope you found this blog useful..
Please feel free to leave any comments below.
Thank you
Caroline