Before you take on any challenge it's worth doing your research to make sure that it feels right for you. The Yorkshire 3 Peaks is a 24.5 mile hike with a target time of 12 hours taking on Ingleborough, Pen-Y-Ghent & Whernside in the Yorkshire Dales.
If you are looking for a down to earth and honest review then you have come to the right place. This is not a technical review including route info but if you are going into this a total beginner like I was then the advice that i'll be providing within this article will be very useful.
Thinking Of Doing The Guided Tour
Experienced mountain leaders will be able to make sure that you have the right kit and ensure your safety. I had never considered doing a group walk before but i'm really glad I went for it as the whole experience was a really positive one and one that I would like to experience again.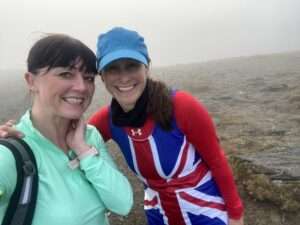 Safety was taken very seriously. You need to be prepared for every eventuality incase the weather suddenly changes and conditions worsen. For this reason you maybe carried a little more than you needed but it's defintely better to be safe than sorry.
You don't want to be left stranded on a mountain unable to walk because your footwear isn't fit for purpose and you also don't want to be freezing cold and wet because you haven't packed appropriate clothing.
Guided tours are great for if you want advice about the route and how best to tackle it. You benefit from the mountain leaders experience and you can literally follow in their footsteps. It makes you feel empowered and they really motivate you to succeed.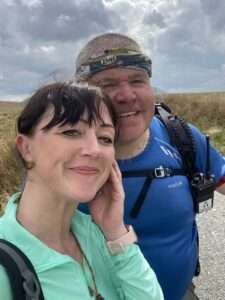 Having a guide pushes you harder than you would push yourself and for that very reason you exceed your own expectations. We are all capable of more than we believe and having the extra suport and encouragement is really inspiring.
Being part of a group is such a positive experience and everyone is your biggest supporter I cant express enough how much of an invaluable experience it is, particularly if you have never done it before.
Three Peaks Essentials Kit List
As the owner of this website I have hand picked a selection of useful and inspiring product ideas that have not only received great reviews, they are also great value. I receive a small commission from every sale but this does not affect the price you pay. Full Disclosure
Waterproof Boots with Ankle Support
These are the boots I wore for the hike.
Adventurer Womens Waterproof Boots are ideal for outdoor escapades this season. Designed with a durable synthetic upper, they are breathable and waterproof. With supportive outsoles and foot bed, these boots will protect, grip and give comfort for walks and hiking.
Waterproof – Constructed of a water-resistant upper and waterproof membrane
Synthetic Upper – Durable and breathable, a lighter style of footwear for hiking, walking and sports
Mesh Lining – Improves breathability to help keep your feet fresh whist out and about
Cushioned Footbed – Supports your foot for added comfort, particularly at the arch and toe
Deep Lugs – Adds extra grip and stability to your footwear
Deep Lugs – Adds extra grip and stability to your footwear
Heel & Toe Bumpers – Added rubber reinforcement at heel and toe, ensuring your footwear lasts for longer
Different colours available.
As an Amazon Affiliate I earn from qualifying purchases.
 Women's Waterproof Hiking Jacket 
Pakka Womens Waterproof Jacket is a great basic lightweight jacket. Fully waterproof with taped seams, breathable, lots of handy pockets, a foldaway hood and it even packs away into its own drawstring bag when not in use.
Waterproof – Our IsoDry fabric has a waterproof and breathable membrane to allow perspiration out, but keep you dry
Taped Seams – Taped seams make this garment fully waterproof
Breathable – Highly breathable membrane lets moisture out, making sure you stay dry on the inside
Reflective Piping – For improved visibility in low light or at night
Lots of Pockets – Two zipped pocket at the front, two internal stow pockets
Packaway Hood – The waterproof hood packs away into the back of neck when not wanted
Packaway Bag – Pack the jacket into its own storage bag when not in use
Available in Multiple sizes and colours.
As an Amazon Affiliate I earn from qualifying purchases.
Waterproof Leggings with Side & Back Pockets
Warm: The brushed fleece interior locks in heat for a dry warmth, while the stretchy fabric delivers you the unrestricted movement. And with inner leg seam removed, you'll be able to move freely and comfortly
Water Resistant: The fabric keeps you dry through every light rain or snow day. You can do any outdoor activities during winter with ease
More Pockets: The winter leggings feature 2 side pockets, which are handy for larger mobile phones and keep them stay still in a run, while interior pocket and back pocket give your cards or keys more safer
High Waistband with Drawcord: The high waistband is a flattering style that slims your waist and flatters many body shapes. And the internal drawcord keeps the leggings in place so you don't need to constantly pull them up
Occasion: Perfect for running, hiking, workout, cycling, travel, skiing, camping, ice skating, walking and yoga
As an Amazon Affiliate I earn from qualifying purchases.
Anti Blister Boot Socks – Pack of Three
These Storm Bloc branded boot socks are available in 3 coloured styles including black, charcoal pink and purple.
They are made from a natural cotton that provides extra comfort.
These socks are also lightweight so that you have flexibility in your feet, but these socks are designed so that you still feel supported.
The cushioned terry foot will allow you to trek on terrains that are usually uncomfortable, providing extra protection on the heel and the foot.
This also means less chance of developing blisters on the top the foot, guarding against an outdoor goer's worst nightmare
76% Cotton, 22% Polyester, 2% Elastane
Different Colours Available.
As an Amazon Affiliate I earn from qualifying purchases
Compeed Plasters
Instant Pain Relief: deep cushioning to relieve pressure and prevent painful rubbing.
Fast Healing: hydrocolloid active gel technology creates an optimal healing environment for foot blisters
Stays in place : adhesive, tapered edges so Compeed flexes with movement and won't rub off
Waterproof, breathable & discreet: keeps natural moisture in and germs out, with translucent edges to help blend to the skin

As an Amazon Affiliate I earn from qualifying purchases
Canoe Sack
Canoe sacks are effectively a liner for inside your rucksack. A waterproof bag within your bag. They will keep any spare clothes and beloging dry that you want to avoid getting wet.
【Various Sizes】1.5L,2.5L,3L,3.5L,5L,8L: different sizes of waterproof bags can meet your different needs.
【Lightweight and Portable】
【High Quality and Waterproof】 Use waterproof and tear-resistant fabric, waterproof ≥3000mm. Press glue treatment at the waterproof place to prevent water from seeping from the line.
【Lightweight Portable & Strong】 Durable rip and tear-resistant material with strong double stitching.
【Wide Applications】 Suitable for storing clothing, book, and money.Perfect for Canoeing, Rafting, Kayaking, Floating, Sailing Boating, camping, and Swimming.
Yorkshire Three Peaks Walk
Arrive prompt at 6am for registration and to collect your armband with a number that you are appointed. Straight after you join your allocated group for kit inspection.
Group allocation is based on the answers you provided on the forms sent to you for completion prior to arrrival. based They take into consideration what you believe your fitness level and experience to be. You will be placed with people of a similar fitness level.
Ensure that you bring along proper hiking boots with an ankle support as trainers will not be accepted. You will also need waterproof clothing which consists of trousers or sports leggings that dry easily.
A waterproof jacket is advised (preferably thin as you will get hot and may end up having to carry it) and it is advisable to have a fleece and underclothes that are not cotton to help mop up any sweat while you are on the walk as it can soon get cold when your body is feeling damp and the temperature drops.
You will also need a hat to cover your ears and some gloves athough I did not need either when I did the walk in May.
In addtion to warm and waterproof clothing you will need a rucksack to carry your belongings, spare socks, spare clothes which can be kept in a canoe sack to keep them dry incase it rains.
What Food to Bring
Snacks like pasta, fruit & nuts, cereal bars, protein snacks. Bring foods that you can graze on while you walk without relying on stopping.
Please also bring two litres of hydrating drinks. I opted for one litre of water and one Lucozade Sport to drink later on when an energy boost was needed.
As part of the Guided walk there was a water refill stop by 10am that was included and later in the day there was another stop which was for a 15-20 min lunch break and there was a hot drink and cake provided. Obviously it will depend who you decide to book with as to what will be provided
Here is the link to the one I used and I would highly recommend them Yorkshire Three Peaks Challenge
Tours may vary but we started at Ingleborough then to Pen Y Ghent and finally Whernside. This was all done on foot and no transport was needed between the peaks. There was also free parking included so you can arrive safely and not have to worry about finding a parking space.
I didn't train for it. Supposedly doing 12 mile walks helps you to build up stamina in the lead up to the day. I asked the mountain leader if it ever get's any easier the more you do it and he replied 'no' I think you just have to accept that you are going to feel it and the biggest challenge to conquer is your own mindset when your body is yelling at you for a break but you know you need to just push on.
Ingleborough Peak
Ingleborough I found to be a quite pleasant hike. Lots of steps leading up to it and we were walking one in front of each other. It was close enough proximity to be able to start getting to know people. I talked all the way and that is probably why I had such a red face after completing the first peak.
Walking within a group you do push yourself harder because you don't want to fall behind. If you do fall behind the guide will wait at various points for you to catch up. You may not be aware of this as they do go walking off in front but they are constantly doing headcount checks. Motivation was high and feeling great. Enjoyed that peak.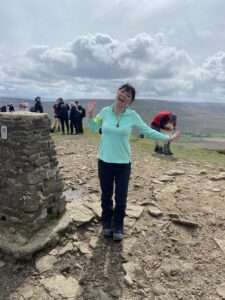 After Ingleborough we had a quick toilet stop at around 10am, this is the only toilet break. I also took the opportunity to change my socks as they were slightly damp and I was already starting to feel sores on my feet. I bought some Compeed blister plasters and I ended up using about 6 of them. They were worth every penny, I dread to think how bad my feet would have felt without them.
Pen Y Ghent Peak
Pen Y Ghent surprised me to be fair. I have climbed it before but totally underestimated how tired I would feel after already completing another peak. I heard others saying it was the most difficult peak and later on I was inclined to agree.
Bear in mind that there will not be many stops. Don't do what I did and stick all of your food in a lunch box thats packed tightly and difficult to get to. You may be eating on the move. Make sure your snacks are easily accessible you will need the energy.
Second peak completed and we are walking to the lunch spot. So excited by this prospect. You can burn anything from 300-400 calories an hour when hiking and I was really hungry.
The second peak was challenging and I was so glad to be able to sit down after it even if it was on the floor. I enjoyed my pasta and then did another sock change because I wanted to minimise any discomfort on the final peak.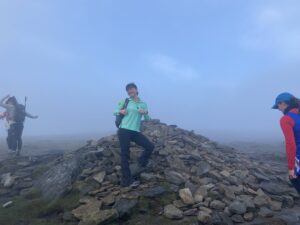 Whernside Peak
Whernside appears a very long and meandering hike. By this point you are literally just forcing yourself to keep going , well I was ha, ha! . I knew it was around 3.5 hours to completion and the prospect of it seemed like it was a million miles away at the time. This is where your mental strength comes into play.
There were no stops on the final peak you had time to take a quick photo at the summit and that was it. We powered through the walk, sweat on our faces but the temperature did drop at the summit of the last peak and it got really windy so don't forget extra layers.
The walk was arduous and you literally just need to keep putting one foot in front of the other. The guide did a very good job of keeping the pace going. If we had stopped I think we would have struggled to get going again.
The walk back to the drop off point was a great feeling, such a sense of achievement and feeling accomplished. Absolutely worth every bit of sweat and every ache. Third Peak was tough.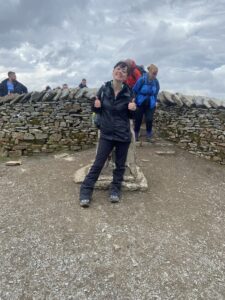 When you get back you are greeted with a warm welcome and a well done and you can go and collect your certificate. Your completion time is added. Everyone then meets in the pub for a drink before leaving.
It was such a great experience, morale was constantly boosted by the great atmosphere and people. The mountain leaders were really friendly and chatty too which made for an all round great experience.
Why Hiking Is A Great Idea
Here are my top 10 perks of taking on the 3 Peaks Challenge;
Community Spirit – Making new friends, chatting with likeminded people and broadening your horizons.
Improves Self Esteem – Being around other people and out in nature is known to help improve confidence and seelf esteem as you may be reaching outside of your comfort zone while as achieiving which makes you feel good about yourself.
Improves Cardio Fitness – Hikes improve cardiovasular fitness as they require the heart to pump harder than an average walk. You are likely using muscles that you haven't worked before.
Improves Brain Health – Brain health as you get older naturally declines it is worth noting that being out in nature in a non stressful environment can create physiological changes in the brain. Hikes help you to relax and decompress from the daily stresses of life.
Helps Build Muscle – Legs, glutes, quads, arms and back will all benefit from a challenging hike.
Boosts Mood – Makes you feel happier and improves mental wellbing.
Weight Control – Hiking burns extra calories and assists with working your core muscles
Improves Blood Pressure – Helps blood to circuate better.
Improves Bone Density – Hiking strengthens bone density. The hiking terrain you walk on is more beneficial for strengthening bones than walking on flat ground.
Lowers Risk of Heart Disease & Stroke – The increased blood flow circulated when climbing an incline transports nutrients around the body.
Benefits Of Taking On The Challenge
There are multiple benefits to taking on any challenge and hiking ticks a lot of boxes. As an advocate of wellness I wanted to highlight the the best bits as an extra incentive. I also think this is a great way to end things as i've given you a lot to think about.
Pushing the boundaries of what you think is possible
We can all achieve so much more than at times we think we can. Challenges like this are a testament to grit and determination. When you think you have no more left in the tank it just requires a mindset change. Group, timed activities like this push you harder and futher than you thought was possible.
Living up to your potential
The more challenges you set yourself and the more you achieve the stronger the chance you will live up to your full potential. It is only when we really test our limits and push ourselves outside of our comfort zone that we realise what we are truly capable of. The more we do the more we want to do.
Gaining Confidence in a New Environment
Our goals and achievements open further doors for development and growth. When we seek out the unknown and make it our comfort zone it opens our mind to other opportunities. Meeting likeminded people and placing ourselves in new situations makes us feel more confident.
New Goals
Many more goals are created as a result of taking on new challenges and conquering fears. Be aware of the impact that every challenge has as everything you do takes you in a particular direction towards your future. When you believe anything is possible it becomes achievable.
Improves Focus
Anything that demands attention improves your mental focus. This is great for concentration to enable you to complete more tasks with ease. This stimulates brain function to help slow down ageing. It's good for training the mind.
Helps Improve Anxiety & Depression
Being out in nature and focusing on breathing in the fresh air helps to stimulate endorphins that improve your mood and wellbeing. It also raises serotonin and the ability to be able to overcome challenges.
I hope you have found this article useful and there are some practical actions that you can take away from it . Please feel free to leave me a comment below. I would love to hear from you.
Take Care & Speak Soon
Caroline